November was the last Jam of the year and we had a nice turn out at the Shanghai to finish it off. Thanks to: Clayton Jacobs, Michael Valiquette, Liz Walsh, Douglas McLeod, Westin Church, Dwight Williams, Madonna Limoges, Marc Michaud and Mike Pender for taking the time to come to the jam.
Thanks to Kathleen Harper from Algonquin College for coming by to interview us. It was loads of fun coming up with witty things to say when prompted by Kathleen for her video project, but I think we came off looking ok (I hope!)
November 25th was a "Christmas/ Holiday" themed jam, and you can see various alien Santas and Charlie Brown Megaton Men keeping to theme, of course. Thanks again everyone who contributed to the jam and continued to make the event a success! Thanks to the Shanghai and Helen for taking great care of us and keeping the Keiths coming. Looking forward to January 27th, 2010 for the first jam of the year!
Cheers,
Suzanne.
Suzanne started this story.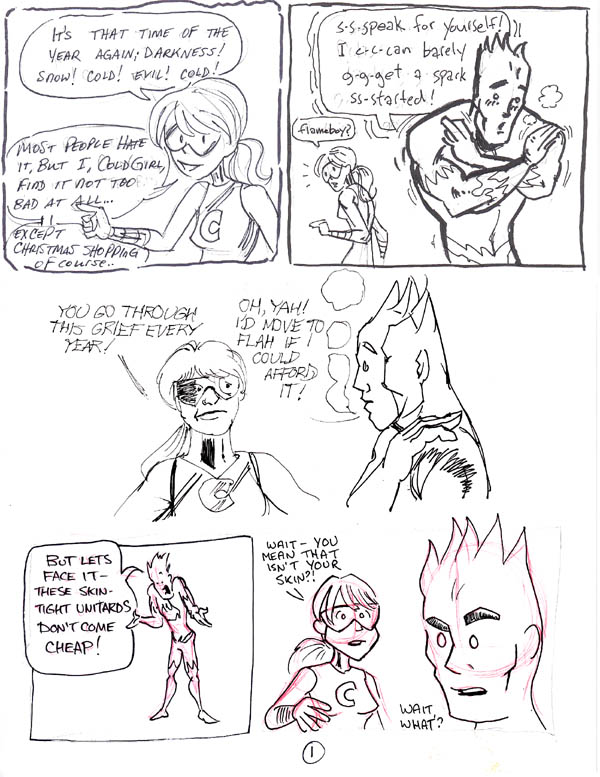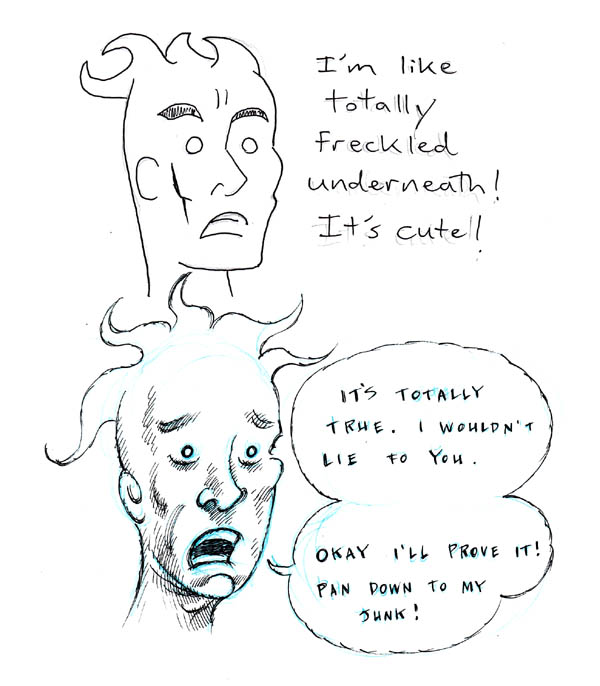 Clayton began this Christmas story (first panel inked by Mike Pender).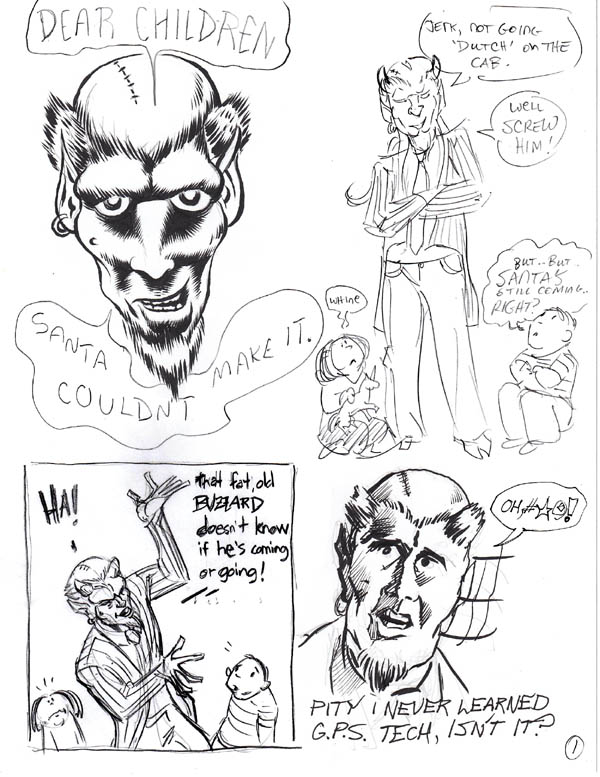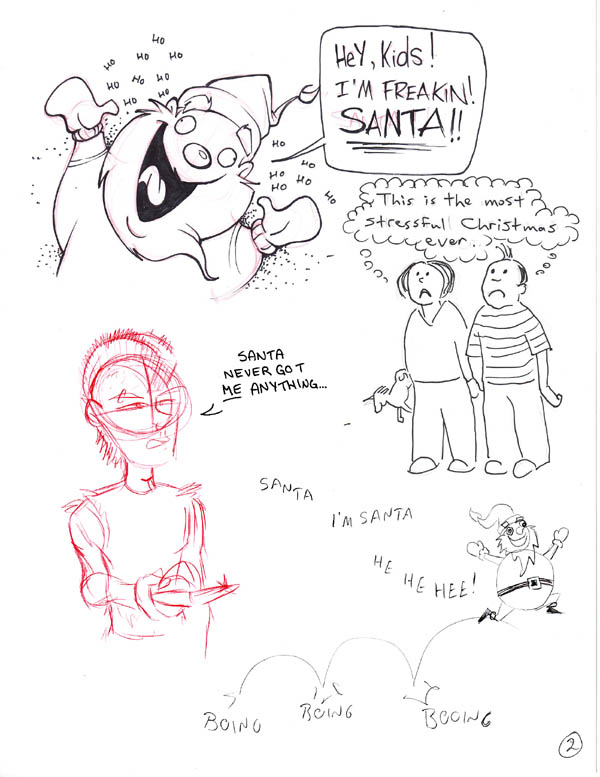 Mike Valiquette launched this tale.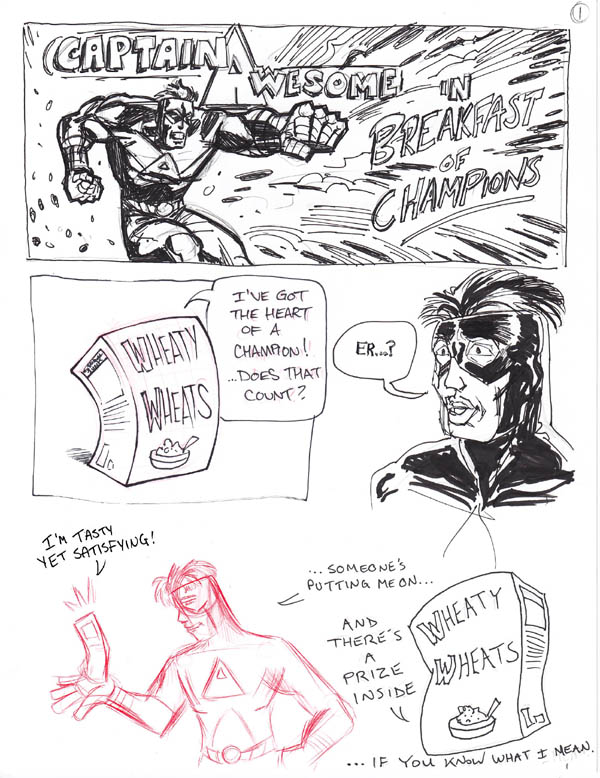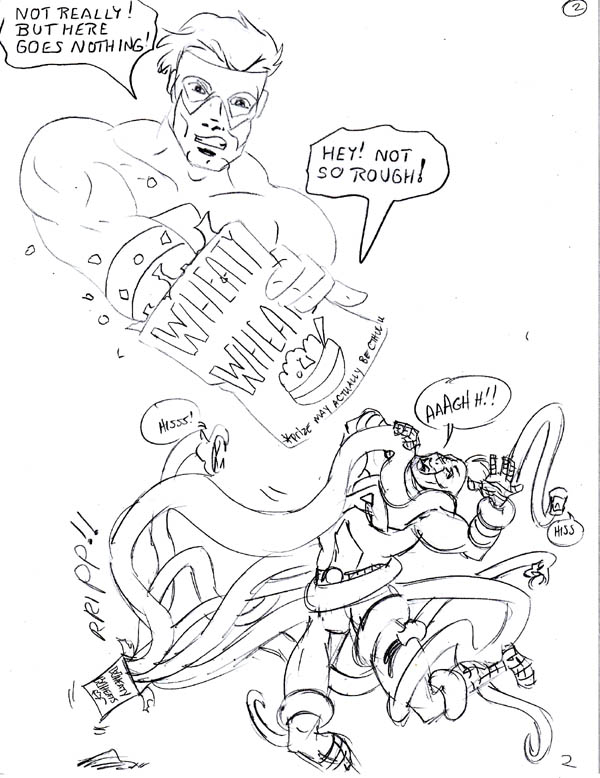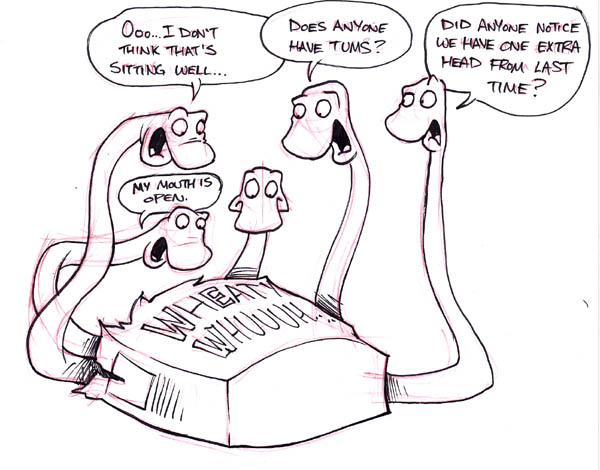 Liz kicked this one off :-)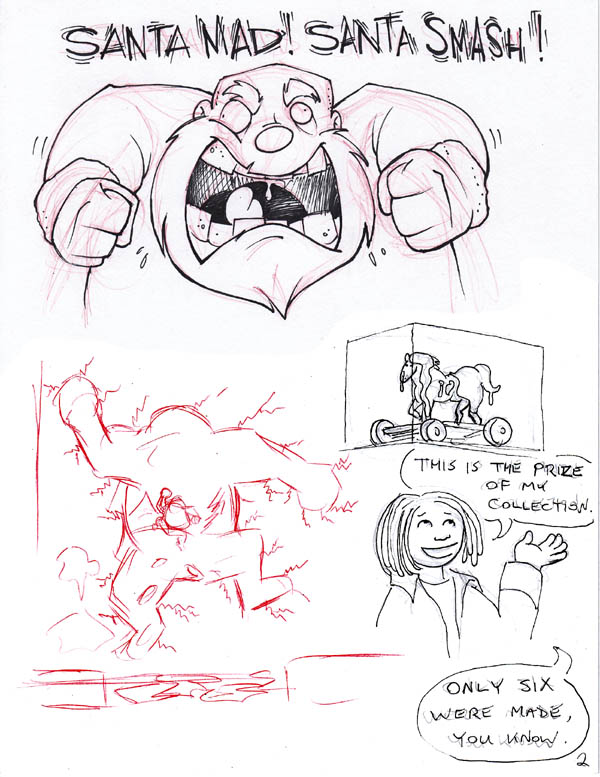 Douglas began this story.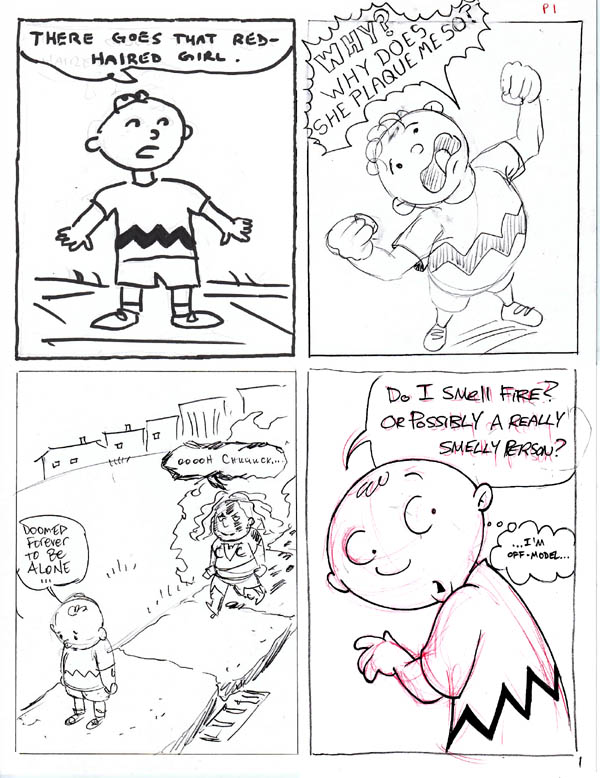 Westin started this story.
Dwight began this s/f escapade.